Our desire for the women of Bethany Church is to help each other follow Jesus together. We are committed to loving the Lord our God with all of our hearts, minds, and souls. Through DNA groups, weekly Bible studies, and seasonal social activities, we seek to draw closer to the Lord and each other as we navigate the Christian faith as women, mothers, grandmothers, and sisters in Christ.

DNA Groups
DNA Groups are a tool to help both men and women grow into mature followers of Christ who are trained and mobilized to lead others through the discipleship process. Groups of three men or three women meet weekly to study God's Word, care deeply for one another, and provide accountability for each other's spiritual development. Together we:
DISCOVER Jesus in the Bible;
NURTURE the truths of the gospel in our hearts;
and ACT in obedience to what the Holy Spirit calls us to do.
DNA Groups provides a small, confidential environment in which deep spiritual formation is nurtured and believers grow as discple makers.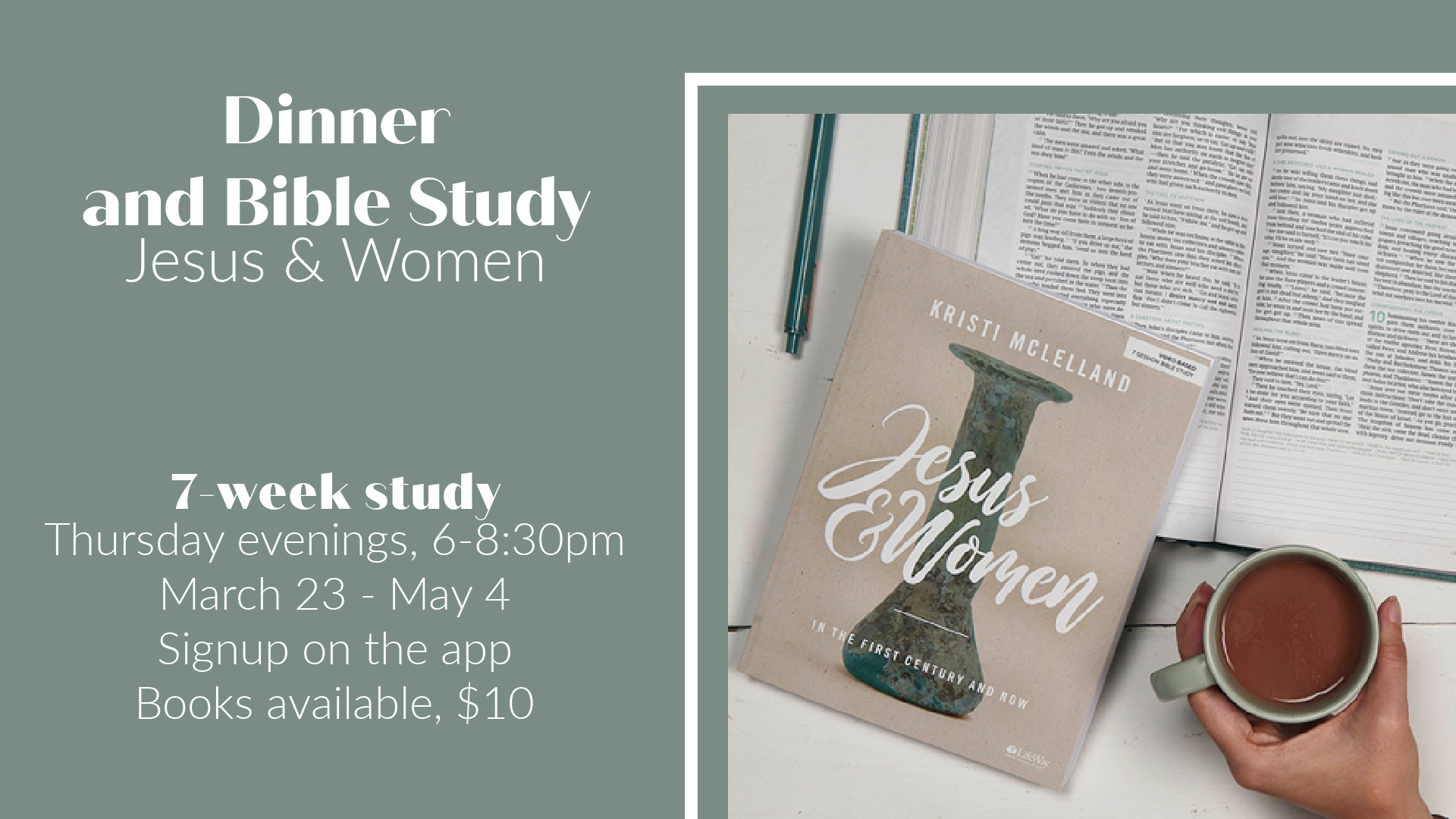 Bible Studies
Join us for our Spring Women's Bible Study, "Jesus & Women"
Thursday evenings from 6 to 8:30 pm
7 weeks, from March 23 to May 4
Dinner Included
Books are $10
Previous Women's Bible Studies